Microdrones
World news about "Microdrones" published by euronews.
AID ZONE | 28/04 20:09 CET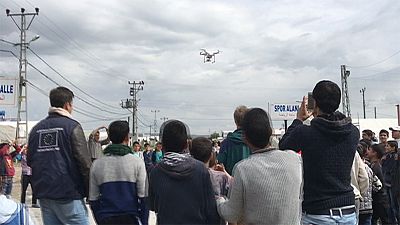 Come behind the scenes in the Kahramanmaraş camp as the Euronews team prepares to film by drone. In this addition of Aid Zone Euronews' Monica Pinna visited the camp in Turkey to discover how refugees basic needs are being provided for. Watch the report.