Brazilian president condemns Sunday's riots as 'terrorist acts'
Comments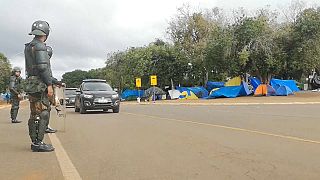 Brazilian President Luiz Inácio Lula da Silva has condemned Sunday's assault on the seat of government in the country's capital Brasilia as "terrorist acts" and called on the population to defend peace and democracy.
Euronews International correspondent Anelise Borges sent this report from Brazil.
To watch the full report, click on the media player above.