Italy's coalition parties struggle to restructure Rome's huge debts
Comments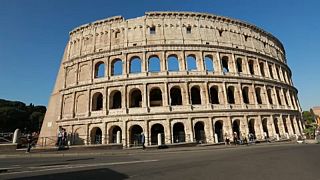 The foundations of Italy's warring coalition parties are being shaken by the huge debt being faced by the city of Rome and the urgent need for a financial bailout.
The capital's €12 billion debt mountain must be restructured to avoid defaulting, but the League and the Five Star movement are far apart on how to deal with the matter.
After hours of talks during a cabinet meeting, the two sides concluded on a compromise for a state rescue programme for the capital.
"The debt of 12 billion euros accumulated up until 2008 and is the result of the special committee that was appointed by the Berlusconi government, in which the League participated. After 2008, another 1.2 billion euros was added under Mayor Gianni Alemanno," said Rome deputy Mayor Luca Bergamo.
Mayor Virginia Raggi hopes for a state rescue so that the city does not find itself facing bankruptcy in 2022.
"Italy never enforced favourable arrangements for the capital, as did other European countries. According to Italian law, Rome does not have legal and administrative means, basically it does not have special financial funds," said deputy Mayor Luca Bergamo.
This is not the first time that government cohesion has been tested in Italy. Either way, analysts expect the situation to clear up after the Euro elections.