Rebel former FARC leader shot in Colombia
Comments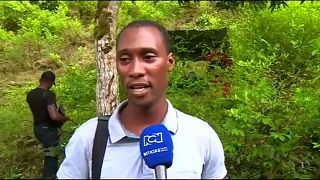 The Colombian government says a former FARC rebel leader known as "El Guacho", has been shot and injured. Walter Artizala, his real name, refused to sign up to the 2016 peace deal and has been leading a faction of the rebels ever since.
The Colombian President, Ivan Duque, told a conference on Saturday that Guacho had been gravely injured and that the police and military were closing in on the area where it happened with a view to capturing him.
The rebel leader's group, which calls itself the Oliver Finisterra Front, funds itself by drug dealing and was behind the killing earlier this year of three kidnapped journalists and a young couple from Ecuador.