Manafort to cooperate with Robert Mueller's probe of Russian election meddling
Comments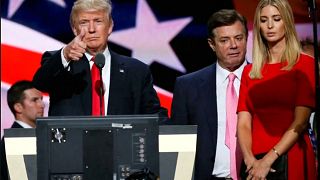 U.S. President Donald Trump's former campaign chairman Paul Manafort will cooperate with Special Counsel Robert Mueller's probe of Russian election meddling.
It's part of a plea deal, prosecutors told a federal court in Washington on Friday.
Manafort, also pleaded guilty to two criminal counts of conspiracy.
The 69-year-old becomes the most prominent former Trump campaign official to plead guilty in Mueller's investigation.
Manafort was convicted last month of eight financial crimes out of 18 in a separate trial in Virginia.
Manafort made millions of dollars working for pro-Russian Ukrainian politicians before taking an unpaid position with Trump's campaign for five months.
Meanwhile, Trump has signed an executive order this week to strengthen election security by slapping sanctions on foreign countries who try to interfere in the US political process.
Russia has denied any involvement in meddling with the US presidential election of 2016.