Cross-Channel scallop spat no business of Brussels
Comments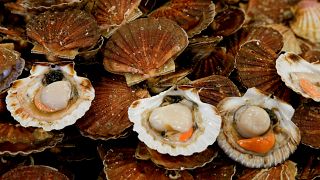 As French and British fishing crews hit choppy waters in their row over scallops, Brussels is not jumping in to broker a solution.
It says its down to those involved to solve their differences.
"The scallop fishery is regulated at the national level, and over the years common management measures have been between agreed France, the UK and Ireland," said EU Commission spokesman Daniel Rosario.
"We invite the national authorities to resolve any dispute in an amicable way, as has been done in the past."
Both the French and British are now pledging talks to calm the flare-up - with discussions expected over the coming days.