Greece formally ends bailout plan with EU
Comments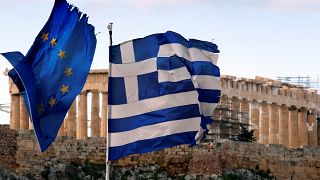 Greece has now officially ended its third bailout agreement with the European Union. The country has received more than 260 billion euros since 2010 from the EU and the IMF, the biggest bailout in global financial history.
It's been eight years of austerity and unpopular reforms that have seen protest after protest and a government that has changed hands twice.
Thousands of educated Greeks have also left the country amid record high unemployment levels.
So as the bailout comes to an end, how has Greece weathered the storm and what is next for the country?
Well, Professor Emilios Avgouleas who is a chair in International Banking Law and Finance at the University of Edinburgh says that although the economy has improved somewhat – the measures imposed by external forces, have kept the economy in a fragile position. "The EU should think about a meaningful investment budget – there is lots of room for investment which will jump-start the economy".