Couple 'nearly die' after Uber plunges into river in France
Comments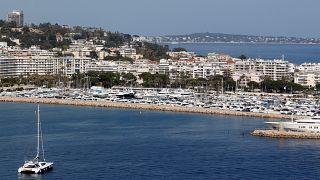 -
Two Londoners 'nearly died' in Cannes after their Uber plunged into the French Riviera.
Real estate worker Nick Christoforou and his colleague Sophia Toon were on a work trip when their car dismounted a jetty in Port Pierre Canto and fell into the sea.
Christoforou, who works for Cockfosters in north London, told The Sun newspaper that he dragged Sophia and the driver to safety after swimming to a nearby boat.
"If I wasn't in a fit and able state we would all be 100 per cent dead," he was quoted as saying.
Describing the moment the Citroen DS5 toppled into the water, he said: "All of a sudden I felt falling.
"Five seconds later and the car was filling up with water.
"Even now, I am not certain what caused it."
A police spokesman said the car sank slowly, giving the occupants enough time to escape, according to the Sun.
Nick and Sophia were also charged £18 for the trip via the Uber app, but they were quickly refunded by the company and offered £800 compensation.
The driver was breathalysed and found not to be drunk, The Sun reported, and no arrests have been made.
An Uber spokeswoman said: "We were shocked to hear about this terrible accident and are grateful that everyone in the vehicle is safe.
"Following the report, we contacted both passengers to ensure that they were OK and continue to offer counselling services and support while they await the outcome of their claim against the driver's insurance.
"The licensed driver involved is no longer able to use the Uber app."