Here's how political parties collect your data to target you
Comments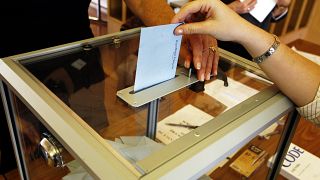 -
Elections are becoming "increasingly datafied" as political parties tap into big data to target their messaging and this could have a "significant impact" at the ballot box, Britain's Information Commissioner's Office (ICO) said on Wednesday.
The ICO's report warned that "greater transparency" is needed as it lifted the veil on how data is collected and used to target voters.
How political parties get data on you
Political parties in the UK first use the Electoral Register which gives them the name and addresses of approximately 40 million registered voters. They also have access to the Marked Register enabling them to identify individuals who voted in previous elections and referendums — but not how they voted.
They also have data obtained directly from voters though doorstep canvassing, email, telephone or survey data conducted either by political parties themselves or by a third party.
Then comes all the third party data acquired through data platforms and companies providing data services who themselves collect data from a range of sources (research, mailing lists, competitions, online retailers, loyalty cards, etc).
This data can be incredibly personal and reveal information including income, gender, relationship status, what newspaper an individual reads, where they shop, the charities they support, if they have savings and life insurance and whether they own their own homes.
How they use the data
All the data is collated and analysed to make assumptions or predictions about voters in order to figure out the likelihood of them voting for a particular party or just the likelihood of them turning out to vote at all.
It also allows them to send targeted emails or telephone canvass voters as well as decide who to doorstep during the campaign or on the day of voting.
...on social media
Social media platforms, especially Facebook, enable advertisers — including political parties — to manually select a target audience for a specific ad based on various characteristics.
These include demographics (age, gender, education, relationship status, job titles, etc), location, interests (hobbies, favourite entertainment, etc) and behaviours (device usage, shopping habits and more). Parties can couple the data they have on voters with their own polling to target, for instance, parents with ads on education and elderly voters with ads on crime prevention and policing.
Facebook also provides a Custom Audience service through which advertisers can upload a list of email addresses, phone numbers and user IDs they already have to Facebook which will target these specific people if their own records match the lists.
Meanwhile, through the Lookalike Audience service, political parties can target people matching the characteristics (location, age, gender, interest) of a pre-existing Custom Audience to create a larger pool of individuals sharing those traits. The political ad will then appear in their feeds.
The concerns with big data and politics
The ICO warned that "greater transparency" is needed. Voters, it warned, were not sufficiently informed on how political parties combine and use data obtained from multiple sources.
Voters should also be kept informed and able to refuse the sharing of their data between a political party and a third party in order to know who handles their personal data, especially if they are sensitive.
Sensitive personal data consist of information including racial or ethnic origin of the data subject, political opinions, religious beliefs, his physical or mental health condition and sexual life among other. The increased availability and sharing of data mean the sensitive kind can fall into the wrong hands if not properly and fairly processed.
But one of the biggest concerns is the emergence of "information asymmetry" between groups of voters. Messages are now received in "echo chambers" online and voters may not hear the other side of the argument, thus weakening the democratic process.
"New technologies that use data analytics to micro-target people give campaign groups the ability to connect with individual voters. But this cannot be at the expense of transparency, fairness and compliance with the law," Information Commissioner Elizabeth Denham said in a statement.
"We are at a crossroads. Trust and confidence in the integrity of our democratic processes risk being disrupted because the average voter has little idea of what is going on behind the scenes," she added.