Asylum seekers enter Finland from Russia using World Cup IDs: border guard
Comments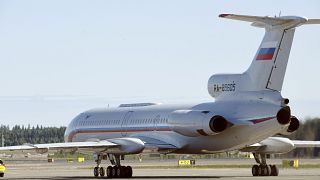 HELSINKI/ST PETERSBURG (Reuters) - Five people have entered Finland illegally with the help of soccer World Cup fan identity papers and then applied for asylum, the Finnish border guard said on Wednesday.
The asylum seekers, of Nigerian, Moroccan and Chinese nationality, arrived from World Cup host Russia, which has provided match ticket holders with visa-free entry, a senior border guard official told Reuters.
"We had been prepared for this as we (knew) that one can enter Russia without a visa," said Marko Saareks, head of risk and analysis at Finland's border guard.
"But it was a surprise that it started right at the beginning of the tournament," he said, adding that to his knowledge, similar cases had occurred in the Baltic states and in Poland.
Finland is in the European Union's Schengen zone, comprising 19 nations whose borders can be crossed without checks. Public sentiment against open borders and immigration has been rising in many EU countries since 2015 when over 1 million mainly Middle Eastern and African migrants streamed into the EU.
Sarreks said the Nigerian citizen entered Finland from Russia on Friday with a fake Brazilian passport, followed on Sunday by three Moroccan men, Saaraks said.
"They had walked perhaps for 12 hours and managed to cross the territorial border," said Ville Mihl, the border guard's head investigator.
In the third case, a Chinese man landed in Helsinki on a flight from Russia carrying only World Cup fan identity documents, Finnish border officials said.
Finnish authorities were investigating all five cases for suspected immigration offences.
Reporting by Jussi Rosendahl and Denis Pinchuk; Writing by Polina Ivanova; Editing by Mark Heinrich