Real Madrid star Ronaldo accepts 2 years in prison, €18.8 mln fine for tax evasion: El Mundo
Comments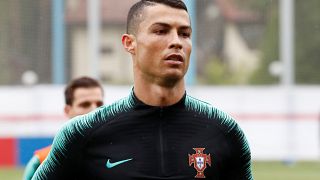 Real Madrid star Cristiano Ronaldo has accepted a two-year prison sentence and €18.8 million fine for tax evasion, reported El Mundo on Friday. The report came out just hours before rivals Spain and Portugal faced off in the World Cup.
The 33-year-old Portuguese national is unlikely to serve jail time, however. In Spain, a sentence of under two years for a first-time offence can be served on probation.
Ronaldo, who is accused of evading €14.7 million in taxes, has previously denied all the allegations through his agents.
He scored a hat-trick in the match against Spain, bringing Portugal to a 3-3 draw.
Crackdown on players in Spain
Ronaldo isn't the only football superstar to face criminal charges for tax evasion in Spain. FC Barcelona star Lionel Messi was slapped with a 21-month prison sentence in 2017 for similar charges but did not see jail time. Under Spanish law, the Argentine player was able to swap the penalty for a €252,000 fine, which totalled to €400 for each day of the sentence.
Both Messi and his father were found guilty of defrauding Spain of more than €4 million between 2007-2009.
Spanish courts allowed Messi's father, Jorge, to pay a €180,000 fine to replace his 15-month sentence.