Israeli settlers evicted after lengthy court battle
Comments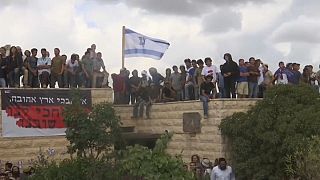 Israeli police have evicted dozens of Jewish settlers from 15 homes in the West Bank outpost of Netiv Ha'avot.
It followed a lengthy legal battle, in which Israel's Supreme Court ruled the homes were built on private Palestinian land.
More than 2000 police were on standby after hundreds of people from neighbouring communities turned out to protest against the eviction.
Israeli National Police spokesman Micky Rosenfeld said police were ready ''to respond to any violent incidents if they occur".
Israel's government says it will compensate the residents and rebuild their homes on nearby land that is not privately owned.