Driver caught on camera attacking another vehicle and passenger with a sledgehammer
Comments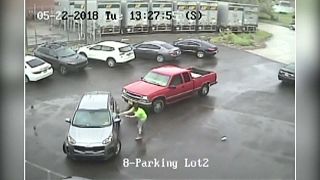 In the U.S. surveillance cameras caught the moment a man used a sledgehammer to attack another vehicle and passenger in Philadelphia on Tuesday.
A witness told police that the heard the attacker yell "you're sleeping with my girlfriend".
Police said they can't investigate the matter further until a person involved in the incident comes forward.