Why witchcraft is making a comeback among US feminists
Comments
By NBC Left Field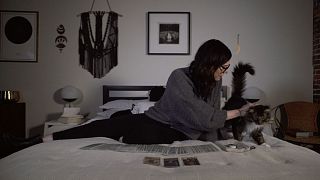 A growing number of young people — mainly women — are being drawn to a new brand of witchcraft.
Some of the women come from families that have practised witchcraft for generations, while others are new to the world of magic.
But what they all have in common is feminism.
NBC News Leftfield went to Salem in Massachusetts — where around 20 people were executed in the late 1600s after being accused of being witches — to find a new generation of mainly women being drawn to the activity.
They say it's politics, specifically President Donald Trump and the #MeToo movement, that is driving people to take it up.
This story was produced by NBC Left Field, which creates short, creative documentaries and features, all designed for social media and set-top boxes.
Video Journalist: Haimy Assefa. Graphics/Animation: Zachary Gibson