Hezbollah and its allies make electoral gains in Lebanon
Comments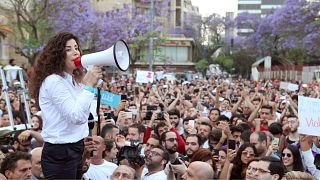 Unofficial results are showing that Hezbollah and its political allies made significant gains in Lebann.
They appear to have won just over half of all parliamentary seats.
It doesn't give the Iranian-backed movement overall power though.
Sunni Prime Minister Saad Hariri is likely to keep his job and form a new coalition despite his "Future Movement" losing a third of its seats.
While the election is seen as vital to Lebanon's future economic stability there is concern over Hezbollah and it's continued influence.