'Human error' leaves 1,500 UK doctors in limbo after job offers are pulled
Comments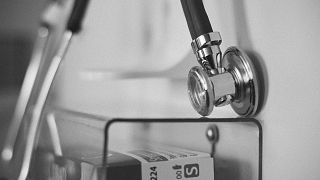 A trade union has said it is "appalled" after around 1,500 junior doctors in Britain lost job offers on Friday due to an administrative error in the recruitment process.
The blunder was uncovered by the Royal College of Physicians (RCP), who said Sunday that "human error" led to candidates receiving incorrect final scores resulting in unsuitable job offers being made.
The British Medical Association (BMA), which has 160,000 members on its books, said many junior doctors were suffering "extreme anxiety" after having changed their life plans to accommodate their new employment, with some receiving offer letters as early as April 26.
In a statement, the union said: "We have heard from trainees who have, after receiving these job offers, put down deposits on homes, arranged moves or whose families had adjusted their plans.
"We have conveyed our expectation that college will support and compensate these trainees for any inconvenience."
They added that they were consulting with lawyers on whether the withdrawal amounted to a breach of contract.
"We cannot express how unacceptable we find this situation and the impact – both emotionally and financially – it is having on junior doctors across the UK," they added.
The job allocation process will be rerun on May 8, BMA said, while staff from both BMA and RCP would work over the weekend to support trainees before a helpline is operational from Tuesday.
The RCP said they were "extremely sorry" for the failure and had written to all affected candidates.