Fans of classic cars gather in Verona
Comments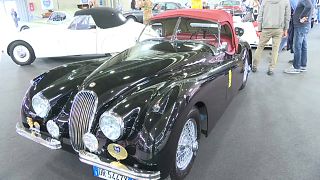 Motor enthusiasts are visiting Verona this weekend for Verona Legend Cars which combines history and nostalgia with sport.
Around 1,350 classic cars are on display along with spare parts, accessories and components.
For fans of historical motor racing there is also a one kilometre track on which competitors will race for the Verona Legend Cars Trophy.
Among the cars on sale are several Ferraris, from the Testarossa to the Mondial. There's also a Formula 1 Maserati Ghibli safety car, Porsches, Alfa Romeos, Range Rovers and many others.