10,000 refugees from Middle East, North Africa to resettle in Germany
Comments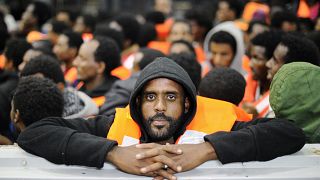 -
Around 10,000 refugees from North Africa and the Middle East will be granted passage to Germany, the European Commission has confirmed.
Dimitris Avramopoulos, the commissioner for migration and home affairs, said Berlin had committed to the figure earlier this week as part of the EU's voluntary resettlement programme.
"The German government is once again there when it comes to international solidarity," he was reported as saying Thursday in Funke Media Group's newspapers.
In September, the Commission announced it would pay member states to settle 50,000 refugees from Chad, Egypt, Ethiopia, Libya, and Sudan by 2019 as part of efforts to stabilise the flow of migration from across the Mediterranean. 
Up to €500 million had been set aside for the scheme, meaning some €10,000 would be paid out for each person settled.
"We need to open real alternatives to taking perilous irregular journeys," Avramopoulos said at the time in a statement. "Investing in more legal pathways, both for protection but also for study or work, is therefore essential. "
Germany's decision follows confirmations made by 19 other EU countries that have so far pledged to settle around 40,000 vulnerable people. Should Germany's most recent pledge come to fruition, the EU's overall target to resettle 50,000 refugees will be achieved.
But human rights organisation Pro Asyl felt Berlin's commitment did not go far enough, calling it "arbitrary", the AFP news agency reported Thursday.