Winning start to Mick Fanning's finale
Comments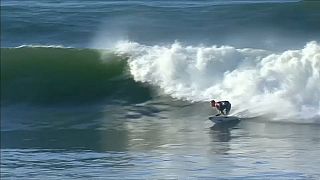 Retiring three-time World Surfing League champion Mick Fanning made it through the opening round of the final event of his Championship Tour career at Bells Beach in Australia on Saturday (March 31).
The four-time Rip Curl Pro Bells Beach event winner beat Sebastian Zietz of the US and Brazil's Jesse Mendes to go through to Round three to the delight of the many fans who had come to see him.
Fanning made worldwide news three years ago when he fought off a shark during a competition in South Africa.