Kim Jong-Un has 'committed' to de-nuclearization
Comments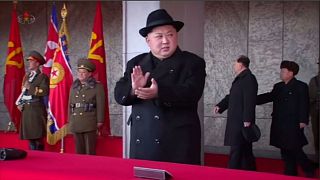 North Korean leader Kim Jong-un has "committed" to denuclurization, according to South Korea's Foreign Minister, Kang Kyng-wha.
Halting Pyongyang's nuclear weapons programme is a key condition for any future summit with US President Donald Trump.
Kang Kyung-wha told CBS that Kim had "given his word", adding that it was "the first time that the words came directly" from him.
The report comes as North Korea's Foreign Minister arrived in Beijing after three days of talks with his Swedish counterpart.
Sweden has been touted as a possible venue for a Trump-Kim meeting. Pyongyang hasn't publicly confirmed any plans.