Paris climbs to world's second-most expensive city to live
Comments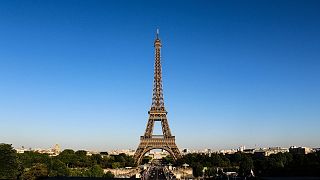 Paris has taken Hong Kong's spot as the second most expensive city to live, according to a survey published on Thursday, while Singapore remains the world's most expensive city for the fifth year in a row.
The Worldwide Cost of Living report, published by the Economist Intelligence Unit, compares more than 400 individual prices across 160 products and services to measure the cost of living in 133 cities. The report builds its ranking by comparing cities to New York City, which has an index of 100.
Five of the 10 most expensive cities in the world are European — only one of those five is in the eurozone.
Paris moved up five ranks from 2017 to become the 2nd most expensive city to live, on par with Zurich. The city of lights is the only city inside the eurozone to be in the top 10 most expensive places to live worldwide.
European cities tend to be pricier than other cities in the household, personal care, recreation, and entertainment categories, said the report.
The 10 most expensive places to live in the world
1. Singapore
2. Paris
2. Zurich
4. Hong Kong
5. Oslo
6. Geneva
7. Seoul
8. Copenhagen
9. Tel Aviv
10. Sydney
Cities outside the eurozone remain the most expensive in Europe
In Europe, five of the 10 priciest cities are outside the eurozone: Zurich, Oslo, Geneva, Copenhagen, and Reykjavik. The remaining five — Paris, Vienna, Helsinki, Frankfurt, Dublin — are in the eurozone with the French capital as the top of the list.