Dutch foreign minister quits after admitting he lied about Putin meeting
Comments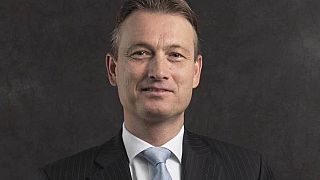 Dutch Foreign Minister Halbe Zijlastre resigned on Monday after coming under fire for admitting he had lied about attending a meeting with Russian President Vladimir Putin in 2006.
The minister said his credibility had been so damaged by the affair that it was impossible for him to continue in his post. 
The resignation came a day after Zijlastre told reporters that he had lied about being present at a meeting in which Putin laid out plans for a "greater Russia" that would include Belarus, Ukraine, the Baltic states and possibly Kazakhstan.
"I told an untruth, it was unacceptable," he said. 
Zijlastre told reporters he had never been at the meeting with Putin and had learned of the comments secondhand.
The politician, who had been scheduled to meet his Russian counterpart Sergei Lavrov in Moscow on Wednesday, said he had been "stupid" and regretted his behavior.
Following the admission, people across the Netherlands have been taking to social media to share photos of Zijlastre imposed into famous historic events that he also didn't attend. 
Images shared under the hashtag #HalbeWasErbij (Halbe was there) include Zijlastre topless horseback-riding with Putin, watching Trump's inauguration and photographing Martin Luther King Jr.