Apple to pay $38 billion tax bill on overseas cash
Comments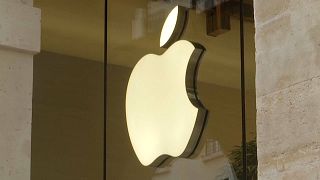 American tech giant Apple is to repatriate some of its vast overseas cash and make a one-time tax payment on it of $38 billion dollars.
The company said it would also open a new campus in the US as part of 5-year $30 billion dollar investment plan, creating 20,000 new jobs.
While Apple has been criticised in Europe over its tax policies, in the US it's been under increasing pressure to make home investments. Since the 2016 presidential campaign, Trump has targeted the iPhone maker for making its products overseas.
Apple is the latest company to announce a one-off payment as a result of recent changes to US tax law.
They allow companies to pay a levy of 15.5% on overseas cash holdings that are repatriated to the US.