Italy likely to hold national elections on March 4
Comments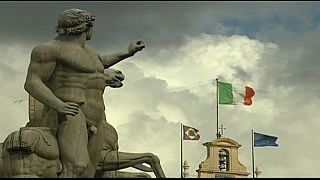 Italy is likely to hold national elections on March 4.
The date is not yet official but was mentioned during a preparatory meeting for the European Council.
Italian media say the country's president, Sergio Mattarella, is likely to dissolve parliament at the end of this month, opening the way for elections in early March.
They did not give any source for their reports.
The national election needs to be held by May at the latest.
Whilst its thought the centre-right will win most of the seats, opinion polls suggest it will not win an absolute majority, making a hung parliament the most likely outcome.