Tokyo's 2020 mascots to be chosen by kids
Comments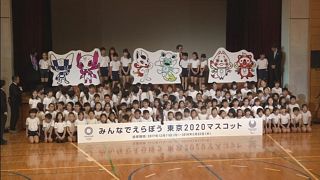 Tokyo 2020 organizers have unveiled on Thursday (December 12) three pairs of candidate mascots for the Olympic and Paralympic games.
They have also announced that elementary school students will be the ones to vote for the winning pair. Each class in all elementary schools across Japan will have one vote and will have until February 22, 2019 to send their ballot. 
 The official mascots will then be presented to the public on February 28, 2019 after counting. 
The organizer's initiative is a bid to raise children's interest in the event.
The selection committee said a total of 2,042 mascot ideas have been received since August, when the design competition began.
The shortlisted candidates mostly feature cats, foxes and raccoon, animals which are believed to bring fortune according to Japanese culture.