Eurozone agree bail-out deal for Greece
Comments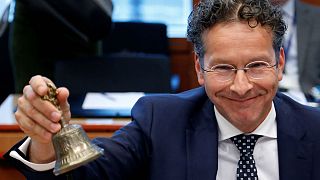 Eurozone finance ministers have agreed an 8.5 billion euro bail-out deal for Greece.
The crucial deal will allow a series of loans to be released to the embattled country, to help it meet its upcoming debt payments.
It ends months of wrangling between Greece's creditors and the International Monetary Fund
Although the deal must be approved by some Eurozone parliaments first.
Greece's economy has improved, but unemployment is still running at more than 23 percent and around 45 percent among young people.