Floods in Iran kill at least 35
Comments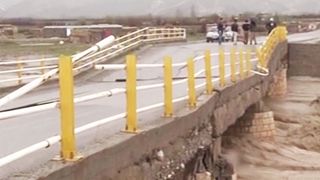 At least 35 people have died and eight are reported missing after heavy rains triggered flash floods in north-west Iran.
Four provinces have been battered by torrential downpours. Ajab Shir and Azar Shahr in East Azerbaijan are said to be the worst hit.
The death toll could rise, with more rain forecast for the region.
Local authorities have declared a day of mourning in the region.