French Senate says deradicalisation programme is failing
Comments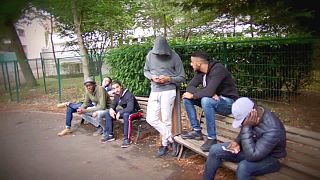 France's Islamic deradicalisation programme is designed to stop young, embittered Muslims embarking on violent jihad in Iraq and Syria.
More French nationals have left to fight in Syria and Iraq than any other European country, however it was one of the last to embark on a deradicalisation programme.
But a recent report by the Senate has concluded that that programme is failing.
One of the Senators who wrote the report said that's partly because it was too hastily put together after the Paris Bataclan attacks,
"In France, deradicalisation was implemented quickly after the attacks, amid a certain amount of panic and anxiety, because the French people wanted answers," Senator Esther Benbassa said.
When the first deradicalisation centre opened last September in Pontourny in the Loire Valley it housed nine people between the ages of 18 and 30.
#France has ~8,250 Islamic radicals. Not 1 has completed the country's deradicalization program at Pontourny. https://t.co/fQr91O8DR9pic.twitter.com/HXHTDfVEmU

— Gatestone Institute (@GatestoneInst) March 1, 2017
But today it's empty after the nearby inhabitants fiercely opposed it and its staff deserted.
Controversially, one of its residents was also arrested for links with one of the attackers in the Bataclan killings.
Even so the programme's been criticised for targeting innocent would-be jihadists rather than those who've already committed violent jihad.
In contrast Denmark's deradicalisation efforts include trying to reach out to youths returning from Syria and Iraq.
And France expects hundreds of young and battle hardened jihadis to return from the Middle East.
With an election and a new government only weeks away in France officials believe the approach is likely to change.
"How we strike the balance between prevention and repression will be a matter of political decision," Muriel Domenach, head of France's task force for the prevention of radicalisation said.
"This will probably change but the fight against radicalisation per se and the need for prevention will remain."
In 2016 some 400 people were arrested on suspicion of links to jihadist groups, and now 2,400 people and 1000 families are actively monitored.
And unless France becomes an autocratic state and limits the rights of every possible suspect, it's likely there'll always be a need for deradicalisation centres.