Westminster attack: The policeman who gave his life defending Parliament
Comments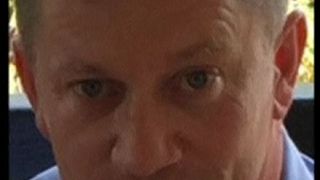 Tales of horror, drama and suffering are beginning to emerge from Wednesday's terrorist attack at Westminster in central London.
How close the attack came to the heart of Britain's democracy was illustrated by the fact that MPs were among those first on the scene.
Among the four people confirmed dead by Scotland Yard was a police officer.
PC Keith Palmer, 48, of the Metropolitan Police's Parliamentary and Diplomatic Protection Command died of his wounds when confronting an assailant who perpetrated the worst terrorist attack in the UK since 2005.
The only image worth sharing today: heroic minister Tobias_Ellwood</a> trying to resuscitate stabbed policeman <a href="https://t.co/F4uze7z2lE">pic.twitter.com/F4uze7z2lE</a></p>&mdash; Sebastian Payne (SebastianEPayne) March 22, 2017
Palmer had been a police officer for 15 years. He was a father and a husband.
News of his death prompted an outpouring of support from politicians and tributes from those who knew him.
Ed Miliband, the former leader of the UK Labour Party praised Palmer for "protecting all of us at Westminster."
We all mourn for PC Keith Palmer and send the deepest condolences to his family. He died protecting all of us at Westminster.

— Ed Miliband (@Ed_Miliband) March 22, 2017
London Mayor Sadiq Khan praised Palmer for protecting "our city and the heart of our democracy from those who want to destroy our way of life."
On social media Palmer is being hailed a hero, and while British authorities will undoubtedly be forced to come to terms with how an assailant came so close to entering the parliament building, Palmer singlehandedly maintained the integrity of the Parliament's security apparatus.
He was an unarmed officer – in the tradition of British police – the first line of defence against a determined assailant armed, pictures of the scene revealed, with what looked like more than one knife.
I've known Keith for 25 years. We served together in the Royal Artillery before he became a copper. A lovely man, a friend. I'm heartbroken. https://t.co/LgF4rQ7Vmg

— James Cleverly MP (@JamesCleverly) March 22, 2017
One woman, speaking to LBC Radio in London, "said she owed her life" to Palmer when, in 2007, he saved her from a car accident.
"He actually did save my life in a car accident on duty, I was a police officer," the woman said who went by the name of Nina from Orpington in London. "I had a car accident on duty, I was the passenger. I was the passenger and he was one of the police officers who actually saved my life. I owe him everything. He was a wonderful dad, and wonderful husband to his wife and everything."
On Wednesday, Palmer was attacked on the grounds of the Parliament building after an assailant crashed his car into a Westminster barrier and forced his way in.
"He was someone who left for work today expecting to return home and the end of his shift and he had every right to expect that would happen," said Scotland Yard's Acting Deputy Commissioner Mark Rowley in a statement.
Palmer's assailant would eventually be shot dead by armed police officers also guarding the Parliament building.