Dozens die in airstrike on ISIL-held northern Syria
Comments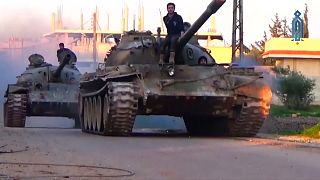 As fierce fighting rages in Syria, at least 33 people have been killed in an airstrike that hit a school sheltering displaced people near ISIL-held Raqqa, a monitor said.
The Syrian Observatory for Human Rights said it believed the US-led coalition was behind the strike.
Syrian State news agency Sana also reported the raid, accusing the international coalition of causing dozens of casualties.
It comes as President Bashar al-Assad sent reinforcements to face a major rebel offensive in Hama province. The rebel assault was launched on Tuesday, and follows two attacks on Assad's seat of power in Damascus in the past week.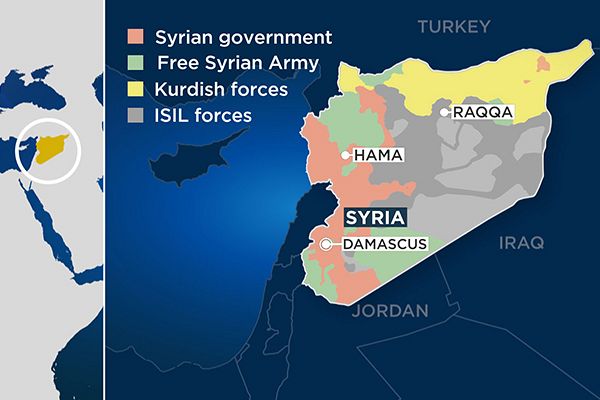 State media reported that the army is engaged in fierce fighting with insurgents in northern Jobar.
As battles push towards the capital, peace efforts continue with a new round of talks in Geneva, the latest effort to find a political solution to the six-year-long conflict. Although expectations are muted for a breakthrough.