Alain Juppé won't stand in French election
Comments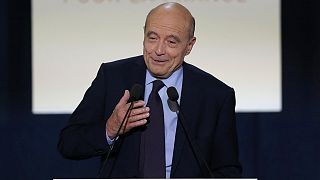 Alain Juppé has ruled himself out of the French presidential race, as his party's preferred candidate struggles with an employment scandal.
Juppé was defeated in the Republican primaries by François Fillon. However, Fillon's campaign has become weighed down by allegations he paid his wife hundreds of thousands of euros in public money for a parliamentary job she did not fulfill.
Polls show Fillon would fail to make the second round of the election but Juppé enjoyed the highest ratings of any candidate.