Police investigate 'hate crime' in attack on Sikh man in Seattle
Comments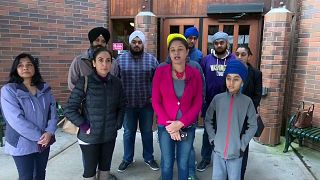 US police are investigating a possible hate crime, after a Sikh man was allegedly shot in the arm by a man who told him 'go back to your country'.
The 39-year-old victim told police he had been in his driveway when the suspect approached him.
The attack in Seattle comes just weeks after an Indian man was shot dead in Kansas by a man who allegedly shouted racist slurs.