Dakota access pipeline approved
Comments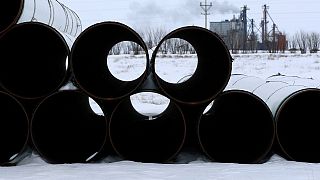 The final permit for the construction of the controversial, 3.8 billion dollar (3.5 billion EUR) Dakota Access oil pipeline has been given the go ahead despite opposition from native American tribes, climate activists and a string of public figures.
We must stop the Dakota Access Pipeline, uphold our commitment to Native Americans and protect our planet for future generations. #NoDAPL

— Bernie Sanders (@SenSanders) February 7, 2017
Under instructions from President Trump, the US Army, which oversees such projects, cancelled a planned review on Tuesday (7th February), deciding to allow the pipeline to tunnel under the Missouri River. The Standing Rock Sioux tribe will challenge the decision in court.
Environmental impact statement for #DakotaAccessPipeline was "wrongfully terminated," StandingRockST</a> says</p>&mdash; Ernest Scheyder (ErnestScheyder) February 7, 2017