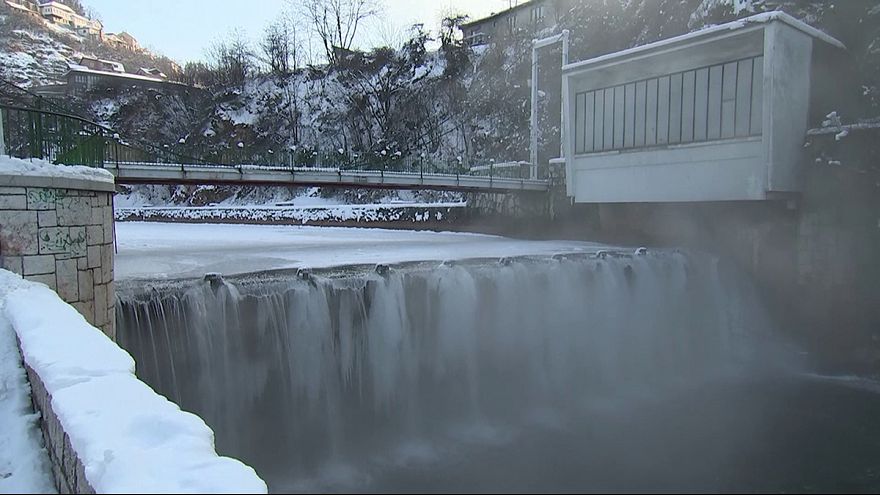 Polar conditions in Bosnian capital Sarajevo
Extreme cold weather continued in Sarajevo on Sunday, with temperatures plunging to -22 degrees Celsius (-7.6 Fahrenheit).
The streets in the Bosnian capital were nearly empty as residents heeded advice not to go out if it could be avoided.
The River Miljacka froze in some parts of the city.