Spanish police have released a photograph of a young African man found hidden in a woman's suitcase.
The 19-year-old was treated by medics after suffering from for a shortage or oxygen.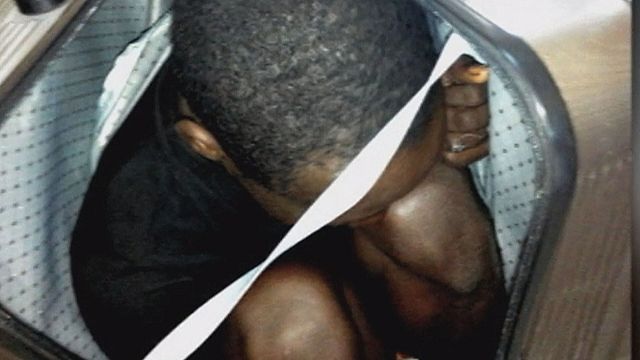 A Moroccan woman was arrested for attempting to smuggle the young immigrant across the border into Spain's North African enclave of Ceuta.