Russia's Lavrov: "We expect relations with Washington to become smoother"
Comments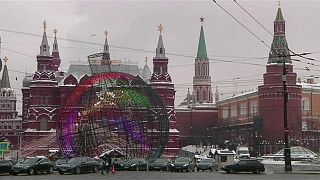 Donald Trump has made no secret about his admiration for the Russian President, but will that lead to a concrete change in US-Russia relations?
European allies are nervous, while Moscow seems delighted about the change of guard in Washington.
Sergei Lavrov, the Russian Foreign Minister, told a media conference: "We respect the choice of the American people. We're open about working with the new president and that would've been the case whatever the result.
"Of course we expect that the relations between Russia and the US, which at the moment are going through a very very unfavourable period, will become smoother and return to normal, which is not only in the interests of our peoples but also the international community."
Russia has been suffering from EU and US sanctions over Moscow's actions in Ukraine and the annexation of Crimea in 2014.
And that is a thorny issue Trump will have to quickly resolve with current US allies.