French police formally identify second church attack suspect
Comments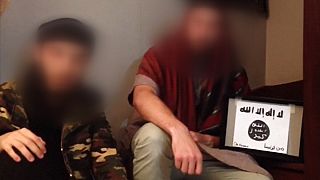 French police have formally identified the second suspect who attacked a Normandy church.
Abdel-Malik Nabil Petitjean (19) from a town in eastern France, was known to security services as suspected of having Islamist militant links.
He is seen alongside his accomplice in a video, posted by the ISIL-affiliated Amaq news agency, pledging allegiance to the so-called Islamic State group.
More details to follow.