Bank of England poised to stem Brexit shockwaves
Comments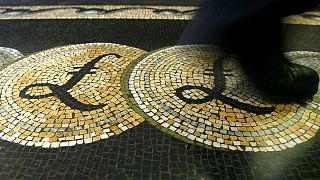 The Bank of England Governor Mark Carney has said its ready to intervene and provide additional help to prop up financial markets.
In a televised statement he said there will be a period of uncertainty and adjustment after the Brexit vote: "We are well prepared for this. The Treasury and the Bank of England have engaged in extensive contingency planning. The Bank will not hesitate to take additional measures as required as markets adjust and the UK economy moves forward.
"As a backstop, and to support the functioning of markets, the Bank of England stands ready to provide more than 250 billion pounds of additional funds through its normal facilities.The Bank of England is also able to provide substantial liquidity in foreign currency, if required," said Carney.
Investors are now bracing themselves for possible intervention from other central banks or finance ministries to restore stability and confidence in markets.