Donald Trump set for Republican nomination
Comments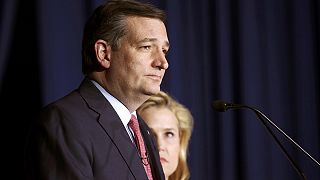 Top Trump rival Ted Cruz bows out
"The Donald" set for Republican nomination
Sanders wins Democratic primary in Indiana
Republicans are beginning to coalesce around Donald Trump, after top rival Ted Cruz withdrew from the party's US presidential hopeful race.
The Cruz withdrawal and a commanding win in the Indiana primary means Trump has gone from long-shot contender to the Republicans' presumptive nominee.
His formal nomination is likely to come when California votes on June 7, although that did not stop the flamboyant billionaire from holding a victory rally in New York.
"Just so you understand, Ted Cruz, I don't know if he likes me or he doesn't like me, but he has one hell of a competitor he is a tough, smart guy and he has got an amazing future. He's got an amazing future. So I want to congratulate Ted," Trump told his supporters.
"Indiana wants me" – Sanders
Votes were still being counted in Indiana when Democratic presidential hopeful Bernie Sanders set his sights on Kentucky.
He urged his supporters to get out and vote later this month.
"Next week, there is going to be a very important primary here in the beautiful state of Kentucky. And what we have learned so far on the campaign is that if there are large voter turnouts, we win," Sanders said.
Bernie Sanders' win in Indiana has slowed Hillary Clinton's progress to the Democrat nomination.
However, experts say he will have to win 80% of the remaining uncommitted delegates to overtake the former first lady in the race.