No survivors among 23 on board crashed plane in Nepal
Comments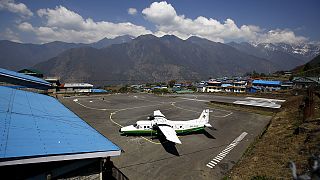 Twenty three people – all 20 passengers and three crew – have been killed in a plane crash in Nepal on Wednesday morning.
The Twin Otter plane operated by Tara Air went missing shortly after take off from Pokhara, around 200 kilometres north-west of the Nepalese capital Kathmandu. It had been destined for Jomsom, a starting point for many treks through the Himalaya mountain range, but wreckage was found near the village of Dana.
The Tara airline has said weather conditions for the short flight had been favourable.