Paedophilia Cold Case burns French Roman Catholic Church
Comments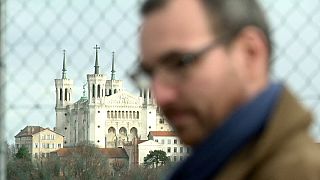 The alleged victims of a pedophile priest came out of the woods, and are demanding accountability to the highest authorities of the Catholic Church in France.
He would say "tell me you love me". And then he would say "you're my little boy", "it's our secret, you musn't tell anyone
Preys to alleged sexual abuse by Father Bernard Preynat, in a period from 1970 to 1991, a groups of former Scouts decided to press charges against the priest, who was put on probation in January.
They says dozens more could have been abused, and blame the "Diocese of Lyon" for knowingly keeping Father Preynat in office, and in contact with children until August 2015.
Several of the alleged victims say they intend to file a complaint against Cardinal Barbarin, for "non denunciation of acts of sexual assault."
After stating that he has been made aware of the priest's actions since 2014, the Archbishop of Lyon":http://lyon.catholique.fr/ L-Church-a-change-she-wants-be?
recently admitted in the newspaper "La Croix"http://www.la-croix.com/Religion/France/Le-cardinal-Barbarin-Ma-seule-preoccupation-aucun-soit-plus-commis-2016-02-10-1200739062 that he had been informed since 2007.
François Devaux, President of the support group for victims of Preynat, La Parole Libérée: //www.veritegroupesaintluc.fr/ said that similar complaints could aim Régine Maire, collaborator of the Archbishop of Lyon in charge of the Preynat file, and officials of the Congregation for the Doctrine of the Faith, in Rome.
With the upcoming trial of Bernard Preynat, who never denied accusations against him, many alleged victims of the pedophile priest reached out to the team of La Parole Liberee.
@LaParoleLiberee
Beyond the conviction of Bernard Preynat, the association wants to put an end to the silence that has covered pedophilia acts committed in the clergy for decades. And asks the Vatican to ensure compliance with the policy of
"Zero Tolerance" advocated by the Holy See.
Euronews has investigated on the case, for our next edition of Reporter. Find out more about the main protagonists of the Preynat file in a report by Valerie Gauriat @valgauriat on air from friday.