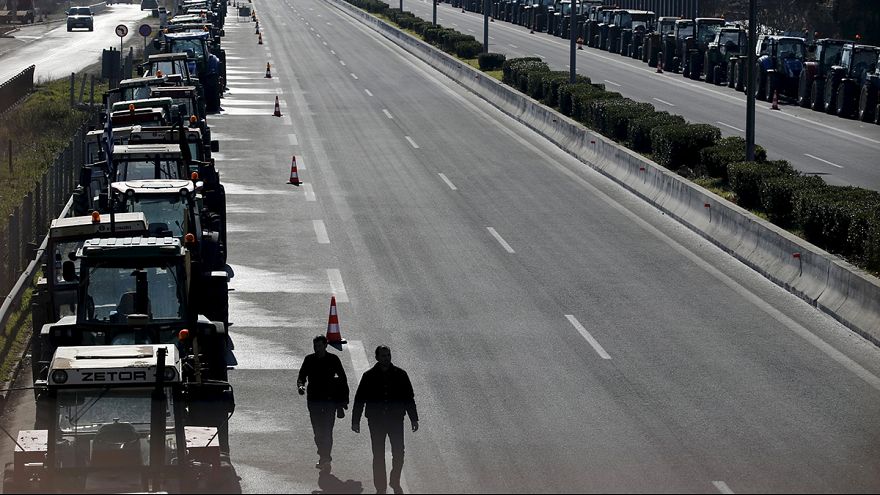 Greek farmers block Athens airport road junction with tractors
Greek farmers continued temporary highway blockages on Friday to protest against the left-led government's planned pension reforms. Regional farmers blocked a road near Athens international airport for about an hour.
Farmers have been blocking highways across the country for hours at a time to protest the reforms that are part of Greece's third international bailout.