Peace prospect: Colombia-FARC ceasefire could be called on January 1
Comments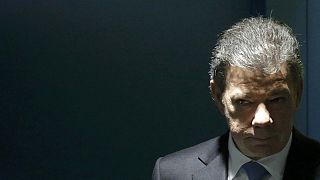 A ceasefire between Colombia and rebels from the Revolutionary Armed Forces of Colombia – or FARC – could be called on January 1, 2016.
Juan Manuel Santos, the president of the South American country, said the deal was dependent on the fifth and final agenda point at peace talks being completed.
A final peace agreement would have to be ratified by Colombian voters.
Both the government and the FARC recently agreed on a March 23, 2016, deadline for an accord, although Santos said he was confident one could be reached earlier, adding:
"If we make that effort to advance, just as we've been advancing towards the end of the conflict, and we have the mindset, which at least totally does exist for the government, and the instructions for the negotiators are as they are, we can proceed in that direction."
Negotiations to end 51 years of conflict began in Havana in late 2012.
Last July the FARC called a unilateral truce, however the government has continued with ground raids. Santos says rebels have previously used peaceful periods to re-group and re-arm.