Volkswagen's massive recall will start in January, CEO says
Comments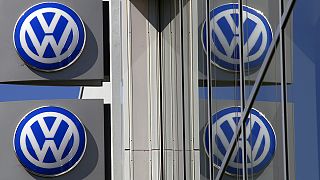 Volkswagen plans to start in January a massive recall of its cars whose software cheated diesel emissions tests, and to have them all fixed by the end of 2016.
A software update will be enough for most of the 11 million vehicles potentially concerned, but some could need new injectors and catalyzers, Chief Executive Matthias Müller said in an interview published on Wednesday (October 7) in German newspaper Frankfurter Allgemeine Zeitung.
Müller also warned that the carmaker would need to slash costs to cope with the scandal that has hammered its reputation and market value.
Volkswagen has already set aside 6.5 billion euros for the repairs, but that won't be enough, the CEO said: Volkswagen will have to slim down and delay investments.
On Tuesday, Müller told some 20,000 employees gathered at the company's German headquarters that the changes would not be painless. He did not say how many job cuts they might entail.