Djokovic takes the glory but both he and Nadal take the money in Thailand exhibition
Comments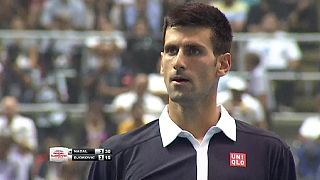 After all the recent bad publicity and popular unrest Thailand is keen to re-gild its attractiveness as a tourist destination, so what better way than to invite Novak Djokovic and Rafa Nadal to play an exhibition match of tennis?
The two players didn't mind the razamatazz. They were each being paid a cool two million euros to turn up, so both did their best to put on a good show.
However after he won the first set six – four it was clear this was not just any old exhibition match for Novak Djokovic, who seems utterly determined to win everything he enters.
Nadal did his best and drew some blood with his famous forehand, but in the second set Djokovic was even ore dominant, winning 6 – 2 to take the match in straight sets.