Blatter accused of selling World Cup TV rights at cut price to Warner
Comments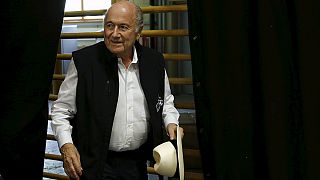 Switzerland's Sepp Blatter reportedly sold off television rights for the 2010 and 2014 World Cups to former FIFA vice-president Jack Warner at a knockdown price.
According to Swiss television channel SRF, the 79-year-old signed off the screening rights for South Africa and Brazil to Warner for approximately 530,000 euros, a mere 5% of their true market value.
Warner then sold the rights to the Jamaica-based cable TV station SportsMax in 2007 for a fee reported to be between €15m and €20m.
FIFA has been embroiled in a major corruption scandal since the arrest of seven of its officials on May 27 attending a FIFA congress in Zurich to elect a new president.
On Monday, the American and Swiss justice ministers are due to hold a joint press conference in Zurich to provide an update on the progress of their respective corruption investigations.