French boy, 6, first to receive 3D-printed prosthetic limb
Comments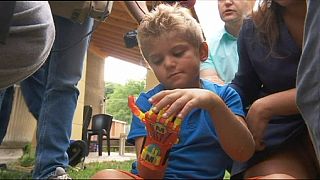 A six-year-old boy from Isère has become the first person in France to receive an ultra-low-cost prosthetic limb.
Costing less than 50 euros to produce, Maxence's new hand was possible thanks to a US-based group, which promoted its 3D technology publically, allowing anyone to print their own device.
Worldwide, more than 1,500 plastic limbs have been produced since 2013.