Submarine:Swedish Navy say wreck is not 2014 mystery sub
Comments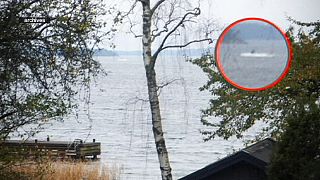 The Swedish navy says it is "quite certain" that a wreck discovered offshore has no connection with an alert over a suspected submarine incursion last year.
Zweden vindt een Russische sub op de bodem van de zee… http://t.co/qLYIZ00Ybo#dezeekust#zweden#onderzeeër

— De Zee Kust (@dezeekust) July 28, 2015
Extensive searches following reports of sightings in 2014 were fruitless.
Experts say it is too early to say what the wreck actually is, but are quite confident it is not the hull of the mysterious submarine from last year.