Addressing the European Parliament on Wednesday (July 8), Greek Prime Minister Alexis Tsipras said his country had submitted a broad proposal to get another bailout and would present details in the coming days.
Tsipras said Greece wanted a deal that would mean a definitive end to Greece's protracted financial crisis, and stressed that last Sunday's referendum result did not mean a break with Europe.
More details here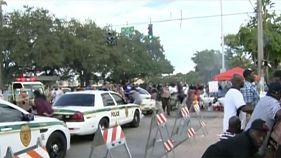 Eight people, including five juveniles, have been wounded in a shooting at a park in Miami.