Cannes festival: Moretti and van Sant receive mixed reviews
Comments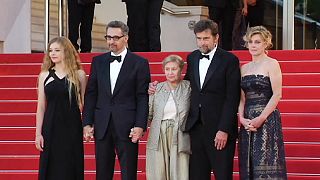 Former Palme d'Or winners Nanni Moretti and Gus van Sant made an appearance on the red carpet on day three of the Cannes Film Festival.
Italian director Moretti is in this year's race with "Mia Madre," a touching movie about a troubled filmmaker and the death of her mother. Many in the audience were moved to tears during Saturday night's showing.
Gus van Sant's "The Sea of Trees" was greeted harshly by critics and was loudly booed in its initial screenings to Cannes media.
It is about a man who wrestles with guilt over a bitter marriage and travels to Japan to kill himself.
Variety called the film "a risibly long-winded drama." The Hollywood Reporter slammed it as "woefully sentimental and maudlin."
The Cannes Film Festival continues until Sunday, May 24.